Hosted by:
Bookshelf Fantasies
Description: Share a favorite quote, line, or passage from your reading each week!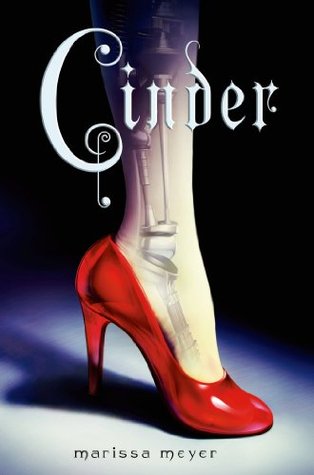 This week in Cinder (The Lunar Chronicles #1) by Marissa Meyer:

"What are you going to do?"

"Just a little expiriment, nothing to worry about."

She twisted her head as Dr. Erland walked around the table and placed the tips of his fingers on her neck, pinching the vertebrae just above her shoulders. She stiffened at the touch. His hands were warm, but she shivered anyway.

"Tell me if you feel anything...unusual."

Cinder opened her mouth, about to announce that any human touch felt unusual, but her breath hiccupped.

Fire and pain ruptured her spine, flooding her veins.

She cried out and fell off the table, crumpling to the floor.

This book is so creepy!! But I keep reading anyway just to see what happens next. Who else is reading Cinder? Leave comments below.
Subscribe to my blog for more!
Follow me on:
Thanks for reading! :) ♥