Hosted by
brokeandbookish.com
, Top Ten Tuesday is an original feature/weekly meme created because they are particularly fond of lists. This week's theme is the top 10 best books I've read in 2015.
I have a list of books on my Goodreads 2015 Challenge, but only seven of them are the best, in my opinion. Check out the list below.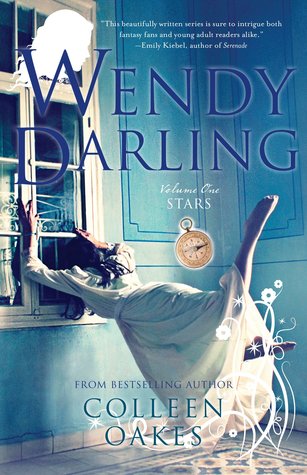 7. Wendy Darling: Stars by Colleen Oakes
This book was crazy twisted!! I remember the original
Peter Pan
tale from Disney, but this book had a bit of an edge to it. It had a lot of issues, but I liked a lot of the imagery and characterization of Wendy Darling. All of the past
Pan
tales have been about just him, so this book was refreshing to hear from someone else's perspective.
Read my review here.
6. Tea Leaf: What Hides Beneath by Mia Mitns
Hot aliens living across the street from you and your friends? World domination? A secret romance? A love triangle? This book was filled with friendships, trust, love, sacrifice and everything in between. I really liked it!
Read my review here.
5. Discovering April by Sheena Hutchinson
This book has been on so many lists already, but I don't care because it's so sweet and so good!! It involves finding yourself after a terrible breakup, finding what's really important and trusting your inner feelings. Sheena has seen my love for this book so many times! I hope she doesn't get sick of me adding it in one more time haha!! ;)
Read my full review here.
4. Books, Blogs & Reality by Ryan Ringbloom
This book was so reminiscent to my own life. Who else spends too much time online on social media, talking to people we think are our friends? Most of whom we have never met officially, but know and talk to on a daily basis? I've definitely been there, and I know so many people who have been there. Reading this book was a life-changing experience for me.
Check out my review here.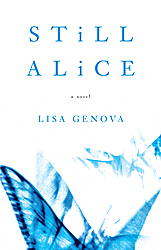 3. Still Alice by Lisa Genova
I absolutely loved this novel. Lisa's writing style was so good, and I thank my favorite actress Kristen Stewart for signing on to play Lydia, Alice's daughter in the movie.
Read my review on the book here.
2. Fractured by Elizabeth Stacey
This book was so heartbreaking and tested the faith of two best friends involved in a kidnapping. I loved how McKenna never gave up on Millie. Mille's older brother Dalton was so persistant on finding the girls.
Check out the full review here.
1. Sing for Me by Gracie Madison
Sing for Me was such a whirlwind! I liked that it formed a setting based on Heaven and Hell, but with music and destiny. And Damascus and Madeline's chemistry is EVERYTHING!
Read my full review here.
What are some of your favorite books of 2015? Leave comments below.
Click the Twitter birdie to share!
Subscribe to my blog for more!
Follow me on:
Thanks for reading! :) ♥