Hey guys! This is a new feature I joined from
Goodreads' Top 5 Wednesdays
, a weekly book group about our top five favorite things in the middle of the week.
Hosted by Samantha from
ThoughtsonTomes
and formerly hosted by Lainey from
GingerReadsLainey
, my first entry describes the top five favorite posts from my blog:
This is a chance to showcase some of your favorite posts you've ever done! These are your own posts, not shouting out someone else's. These do not have to be past T5W topics. They can be anything from your favorite discussion post you did, to your favorite review, to your favorite photo you've posted on Instagram!
Note: Click the titles of each number to see the original posts.
This was one of the first book reviews I'd done for XPresso Book Tours, and this book was incredible! It had brought me to know one of the coolest new authors in the YA-lit scene, Tonya Kuper. The review was a lot of fun, and Tonya even had thought that I was mad at her for how loud my Goodreads reactions were! This post was so much fun to make, and I can't wait for the sequel, Enigma, in November.
This post was entertaining because it had allowed me to go back to my childhood and revisit many childhood characters that had gotten me into reading. Characters like The Baby-Sitters Club, Madeline, and Nancy Drew piqued my interest that eventually grew me into loving books.
This post was cute because it made me pick out reasons why I love to do what I do. I love blogging, reading, writing, all bookish things, and I wanted to express my love for it on a blog post, of all things! Those reasons helped me come up with new ideas for more topics to talk about.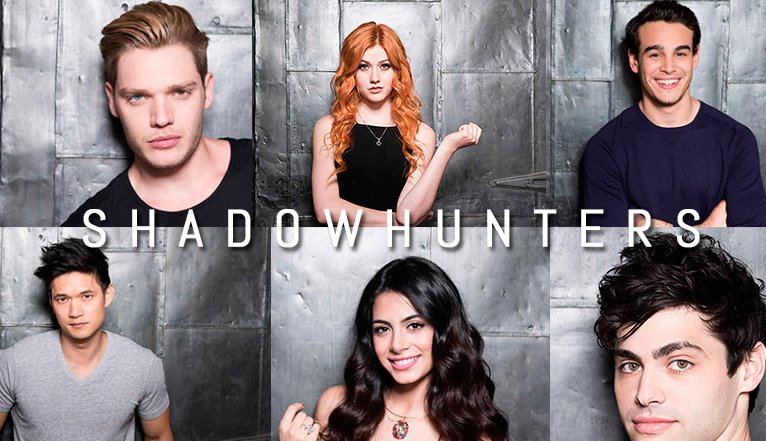 I remember being so excited for this post!! I honestly didn't think the Shadowhunters TV show would be picked up for season 2, considering how much the first one changed so much from the books. But since the show did well week by week, I started to have faith in Cassie Clare (author), and the actors, to do the show justice. My fangirling was in full force here!
I'm really quite proud of this post! It was my first interview with a well-known author, that wasn't put together by a book PR company, or a publisher. It was my first time actually doing research for an interview, and it had all turned out so well. Sheena and I have been book buds since I read and reviewed her first book, Discovering April, back in 2014. And when I had asked her for an interview, I didn't think she'd say yes right away, because she'd be too busy. But she did, and we did it, and she was so nice and so sweet! Yeah, very proud of that post!
So those are my top five favorite posts. I'd love to hear some of your fave moments, whether if you write on a blog or have a Youtube channel. Leave them in the comments below!
Subscribe to my blog for more!
Follow me on:
Thanks for reading! :) ♥