Subscribe to my blog for more!
Hosted by Jamie, Jana and Lauren of
BrokeandBookish.com
, Top Ten Tuesdays is a weekly book meme that presents top ten lists on Tuesdays that promotes favorite bookish themes.
This week's theme:
Top Ten Tuesday REWIND -- go back and do a topic you missed over the years or recently or a topic you really want to revisit -- I've made a handy spreadsheet to help (currently in the process of finishing it)
I went back to Jamie's post in 2010 for the top
10 Most Intimidating Books
: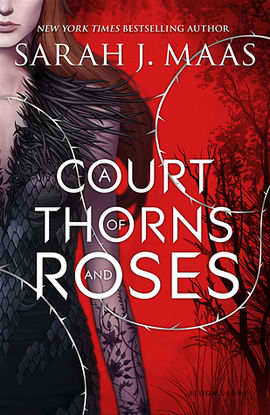 10. A Court of Thorns and Roses by Sarah J. Maas
I feel like I'm expected to like this book because everyone else has, but I'm just so intimidated, almost scared, to read it. Because what if this book is terrible and then I'll be the bad guy who doesn't absolutely love this book.
9. Beautiful Bastard by Christina Lauren
I think I've added this before in another listing, but I'm not sure. But regardless, I still have mixed feelings with reading this book. It started out as Twilight fanfiction called The Office, which I've heard was very good. But there are a lot of fanfics that are good and then when they get published, they're terrible. (See Fifty Shades of Grey. No, actually, don't. Both the book and the movie are sub-par. Not even.) A lot of Twihards love it, and as a Twihard I feel obligated to read it because it's a part of the Twifamily. But I don't know, man...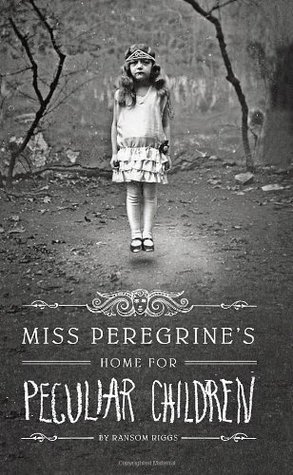 8. Miss Peregrine's Home for Peculiar Children by Ransom Riggs
There's a new world coming... Sorry, I've seen the trailer so many times, on TV, and
JessetheReader
LOVES Miss Peregrine! Loves them down! So I'm definitely intimidated to read this series and hope it's good. Plus, I'm not a fan of horror stories ore movies, so I don't know if I'll read this one.
7. Throne of Glass by Sarah J. Maas
Another SJMaas book I'm expected to love because everyone else has read it. I just don't know if I'll like it though. And her fandom, the Throne of Glass fandom, doesn't seem to be very likable. Now I'm not blaming ALL of the fandom, but from what I've heard of it, it doesn't seem to be something I'd be into. But I know there are some good fans in there too. I'm from the Twilight fandom, primarily, so I fully understand the prejudices of being in a big book/movie world.
6. Outlander by Diana Gabaldon
I love the show. So much. So much, that I just can't get my heart up to read this goddamn book!! My best
Twitter friend Jess
keeps pushing me to read the goddamn thing, but I just can't!! I don't know why, considering I love the show. But I'm probably just scared to read it and find out how vastly different it is from the show, or maybe not. Either way, I'm frigging scared!!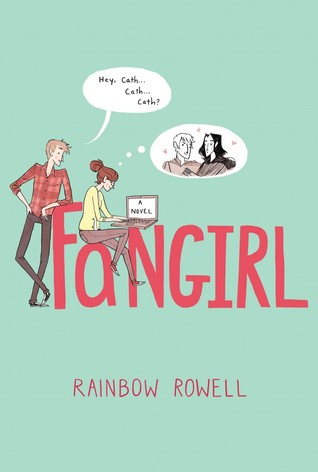 5. Fangirl by Rainbow Rowell
I'm not so much intimidated by this book, but moreso wondering why I haven't read it. Or Attachments. Or Landline. Or Kindred Spirits. But I love Rainbow's tweets; I think she seems like a sweet, lovely person who just wants to exude that sweetness in her books. I guess I have to focus really hard, or completely throw expectations out of the window to read it. Plus, I feel like I've read a story like Fangirl before, in Ryan Ringbloom's Books, Blogs and Reality, so in order to read Fangirl, I'll have to compartmentalize.
4. Shatter Me by Tahereh Mafi
Everytime I see this cover or see Tahereh being adorable on Snapchat, I think of the
Lindsey Stirling song of the same name.
That being said, I think the force of this book intimidates me as to why I can't get the courage to read it. A lethal touch. A love triangle. A force of nature. Terrifying!!
3. Infernal Devices Series by Cassandra Clare
I haven't even finished the Mortal Instruments series, so God only knows why I can't read this prequel series. I'm sure it's very good, but the status is just so high, that I can't read them. My best IRL friend Kim keeps insisting me to read them, but I. Just. Can't.
2. To Kill a Mockingbird by Harper Lee
I've actually never read this book in school, at all. Not in elementary, middle, high school, not even college. And the author died this year, so I don't know when I'll ever read this book now. And with the racial tensions of the novel transcribing into today, I never took the time or the education to sit and read it now.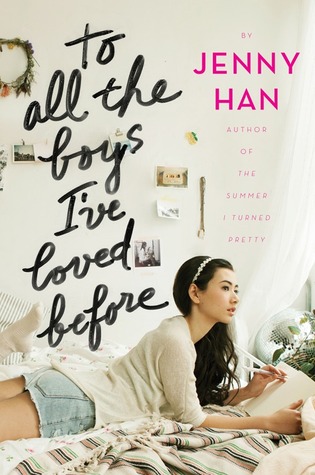 1. To All the Boys I've Loved Before by Jenny Han
At first, I never wanted to read Jenny's books because of the way she shaded my girl
Kristen Stewart
for that whole
Variety interview/total setup they did to her
. Back then, I was like "screw you, your book, I was never gonna read it anyway". But then, she apologized graciously, and now I kinda want to read it for the first time again lol!!
I feel bad about my tweets re Kristen Stewart yesterday-- to all her fans, I know you love your girl, and I'm sorry.

— Jenny Han (@jennyhan) January 26, 2016
What books do you find too intimidating to read? I'd love to know your thoughts in the comments below.
Thanks for reading! :) ♥