Hosted by Jamie, Jana and Lauren of
BrokeandBookish.com
, Top Ten Tuesdays is a weekly book meme that presents top ten lists on Tuesdays that promotes favorite bookish themes.
This week's theme:
Ten Books That Have Been On Your Shelf (Or TBR) From Before You Started Blogging That You STILL Haven't Read Yet (this is going to be sad considering how many of those I have unread six years later...)
I've only been blogging for 2 years, since 2014, so this list will probably be very sad LOL!!
10. Harken by Kaleb Nation
I've liked Kaleb on Youtube, I'd been following him on the platform for awhile, and I was so excited to read his new book, Harken. And it's still sitting on my TBR list... O.O
9. Infernal Devices Trilogy by Cassandra Clare
Yes, I love Shadowhunters, and yes, I still haven't read Clockwork Angel, Prince or Princess. And yes, I should be ashamed... so sorry, Cassie!!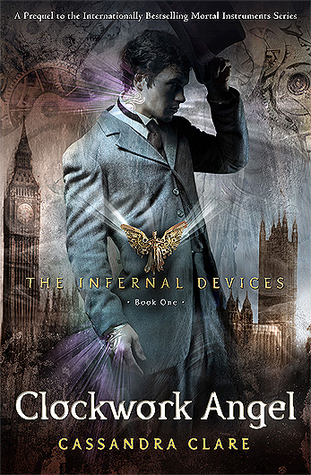 8. Perks of Being a Wallflower by Stephen Chbosky
I love the movie with Logan Lerman and Emma Watson, so I'm ashamed that the book version is still sitting on my TBR for 3 years straight.
7. Sempre by JM Darhower
I remember reading a bit of the Twilight fanfic awhile back, but I never read the book, and I clearly haven't read it yet if it's still sitting in my TBR for 3 years!! :/ :(
6. Shatter Me by Tahereh Mafi
Shatter Me was in another TTT post before, but this is where my want for the book started. Damn near 3 years on my TBR list... :/
5. Eleanor & Park by Rainbow Rowell
E&P came out the same time I put it in my TBR. That says a whole lot.
4. Cress and Scarlet by Marissa Meyer
I've read half of the first book (Cinder), and I really like it! But I never caught on to finishing it and reading the second and third books. I add them to my TBR and things just kept piling on top, making me forget about them... :(
3. The Fifth Wave by Rick Yancey
For some reason, I had this book in my TBR before the movie came out last year. But now that I saw the movie, I'm still wondering why the book is still in my list... (no shade to the movie, btw. The movie was great.)
2. Finale by Becca Fitzpatrick
I read all of the Hush Hush books, aside from the last one. I remember even reading the second book, Crescendo, in a day! So if I could do that, then I can read the last one and get 'er done!
1. Outlander by Diana Gabaldon
This has been on my TBR even before the show came out! But the show keeps making me not want to read it, not because I don't want to, but because I don't want to distort the memories of the show. I don't want to be disappointed and confused at the differences.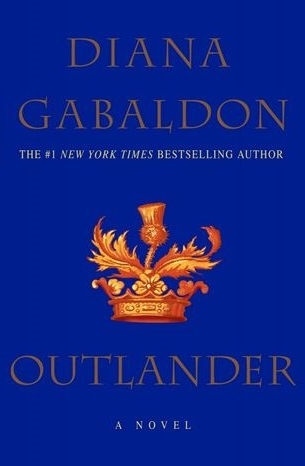 What are some books that have been on your TBR ever since before you starting blogging? Let me know in the comments below.
Subscribe to my blog for more!
Follow me on:
Thanks for reading! :) ♥