Hosted by Jamie, Jana and Lauren of
BrokeandBookish.com
, Top Ten Tuesdays is a weekly book meme that presents top ten lists on Tuesdays that promotes favorite bookish themes.
This week's theme:
September 6: In honor of Fall Tv, do a tv-themed topic! Top ten favorite tv shows of all time, ten new shows coming out this Fall that are on my radar, tv shows I wish never got cancelled, tv shows I would recommend to book characters, books I wish would be tv shows, ten favorite shows from the late 90's or early 2000's, ten tv shows for every fantasy lover, etc.
If you didn't know before, I cover television shows and news on the amazing website,
TV After Dark
, so I get a lot of coverage from them about tv news. Anyway, here are my top favorite television shows of all time:
10. Full House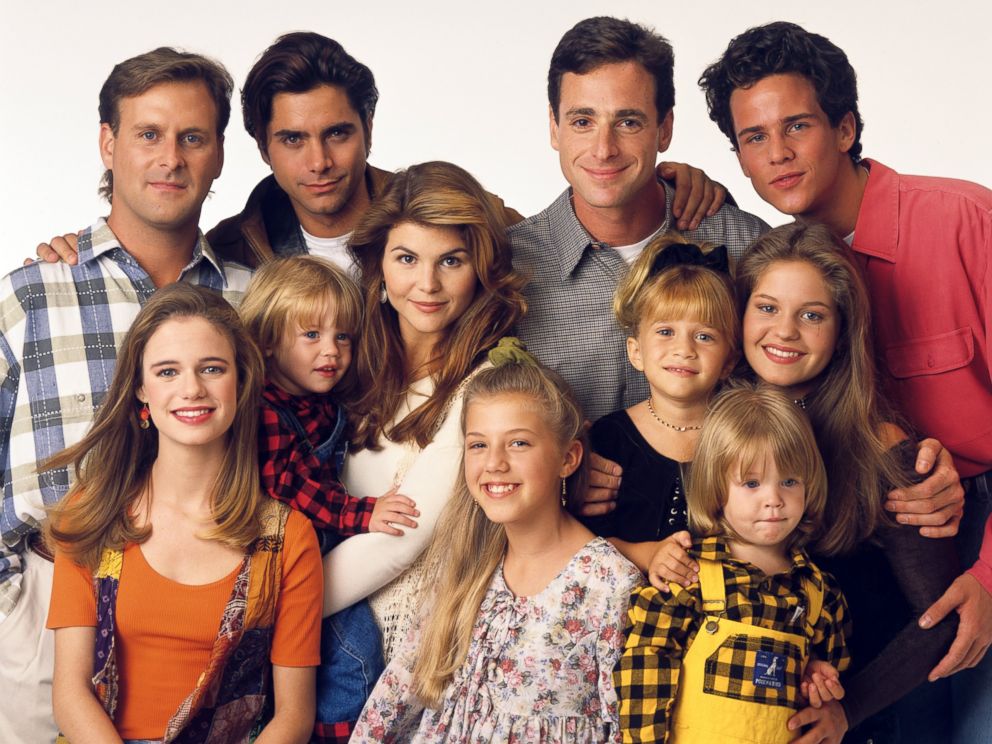 This show was all I watched as a kid! My nieces and I used to roleplay along with the show; I was DJ, Niece #1 was Stephanie and Niece #2 was Michelle lol. This show had so much heart and passion and family love, and I just couldn't stop watching it. I've seen the revival, Fuller House, on Netflix. And although it's cute that they brought everyone back, it's just not the same. It almost feels manufactured, in a way.
9. Charmed
Piper, Prue and Phoebe were my magical babies growing up!! Everyone else was obsessed over Buffy the Vampire Slayer, but I was all into the Charmed Three!!
8. Pretty Little Liars
I livetweet to Pretty Little Liars with
TV After Dark
's twitter account every Tuesday (last week was the season 7 summer finale), but even before I started there, I was obsessed with Aria, Spencer, Emily, Hanna and Ali from day one. The show dragged on for awhile, and the last brunt of season 7 is their last season ever. But I'll miss this show when it's officially over next April. It was my high school and college years all wrapped in one. Minus the murder!!
7. The Fosters
As well as livetweeting for TV After Dark, I also cover and write recaps of The Fosters for
Fangirlish,
another entertainment website. But before then, I was always watching this show since the beginning. From Brandon and Callie's romance/sibling rivalry, Stef and Lena's marriage, the change of Jake T. Austin to Noah Centineo for the role of Jesus, Callie's official adoption, and more. What I love about this show is while it's not perfect, it has a lot of heart and family in it. Not to mention
the
Jennifer Lopez is executive producer on the show, which is a nice bonus!!
6. Nashville
I also cover this show on
Fangirlish
. And it's had so many ups, downs, twists, turns, fights, drama and amazing country music from Nashville. Connie Britton and Hayden Panettiere have amazing chemistry, and their character arc from rivals to companions was really special to watch onscreen. It was sad when news broke that Hayden went into rehab for PPD (Post-partum depression) at the same time as her character, Juliette had. That's when the show began to fall apart for me; then it finally got cancelled I wasn't really surprised. But then it got picked back up on CMT for season 5!! I'm so excited to see where the show will go next January!!
5. Fresh Prince of Bel-Air
Pre-movie-star Will Smith was smooth AF and so cute!! Still is!! ♥
4. Gilmore Girls
Gilmore Girls was another show I grew up with, from elementary to high school. I was Rory. I was booksmart, sweet, kind, had one really good best friend, loved my mother dearly (still do all of those things). And my mom was my Lorelai. This show made it okay to be "freakishly linked" (in Rory's words) to your mother, your family, your hometown that made you who you are.
3. Parenthood
I always felt like Parenthood was an extended edition of Gilmore Girls, and that's not only because Lauren Graham (who'd played Lorelai Gilmore) in this show. I loved how it had smaller, mini-families emerged in one, huge family.
2. Roseanne
Another '90's show I loved as a kid, which is saying something because I didn't understand the humor of it until I got older lol. But I loved how this showed a normal, white family that wasn't rich and just living day to day.
1. How to Get Away with Murder
Viola Davis is the
first African American actress to win an Emmy in the 'Best Actress in a Drama Series' category
for this show. Enough of a reason why I love it!! ♥
What are some of your favorite TV shows? Leave comments below!
Subscribe to my blog for more!
Follow me on:
Thanks for reading! :) ♥