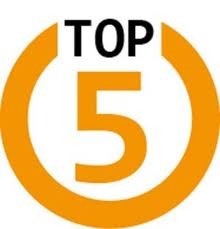 Hey guys! This is a new feature I joined from
Goodreads' Top 5 Wednesdays
, a weekly book group about our top five favorite things in the middle of the week.
Created by
Lainey from GingerReadsLainey
and now hosted by
Samantha from ThoughtsonTomes
, this week's entry describes the five Favorite Publishers:
November 16th: Favorite Publishers
--I thought this topic would be a cool way to examine what we read and what publishers put out our favorite books. I encourage you to take a look at your shelf and figure out which books come from which publishers. I think you'd be surprised how many probably end up coming from the same publishing house! Plus, this is your chance to introduce us to some of your favorite small presses or imprints. We talk about the contents or the wrappings of books a lot in this group, but rarely do we talk about the people that bring them together.
I usually don't pay attention to the publishers I buy from, but this should be an interesting topic for me to choose from.
5. Crushing Hearts and Black Butterfly Publishing
Books published:
"In the Dark" series by Inger Iversen
4. Sparkpress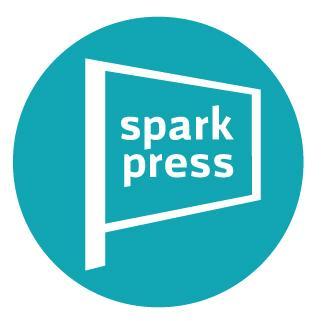 Books published:
"Wendy Darling: Stars" by Colleen Oakes
3. SL Hutchinson Publishing
Books published:
"Discovering April"
"Uncovering Officer Smith"
"Seraphina" series
This is Sheena Hutchinson's self-published company. She's published several of her own novels, by herself!! And I'm not just saying this because she follows me on social media and I love her to death, and I've interviewed her once. But she's one of the most hard-working indie authors I know. Not even joking. Once one book is out, she's immediately working on another new project. It's amazing and inspiring to watch her process from afar.
2. Entangled Teen
Books published:
"Lux" series by Jennifer L. Armentrout
"Anomaly" by Tonya Kuper
"The Book of IVY"
"The Revolution of IVY" by Amy Engel
Entangled Teen are so sweet and so kind as a publishing company. They always know how to engage with their audience, not just for their fans, but anyone who jut loves to read. They have a very open and positive social media presence, and they throw monthly email giveaways for their authors. I really like them and what they do for the YA community.
1. Scholastic
Books published:
"Holes" by Louis Sachar
"Harry Potter" series by JK Rowling (books 1-7)
"The Hunger Games" series by Suzanne Collins
"Goos
Scholastic has been there for me since day one. Harry Potter, Baby-Sitters Club, Boxcar Children, the works!! They've produced some of my most favorite childhood books and on. I remember getting booklets in elementary and middle school of the new books they had in stock, and I'd rush home to order them with my mom. So Scholastic and I go way back! Love them!
What are some of your favorite book publishers? Leave comments below!