Hosted by Jamie, Jana and Lauren of
BrokeandBookish.com
, Top Ten Tuesdays is a weekly book meme that presents top ten lists on Tuesdays that promotes favorite bookish themes.
This week's theme:
November 1: Top Ten Books To Read If Your Book Club Likes _______________ (if your book club likes historical fiction, inspiring stories, YA books, non-fiction, controversial books to debate about, or pick a specific book)
This week, I'm listing the Top Ten books to read if your book club likes inspirational stories.
5. The Hunger Games by Suzanne Collins
While the last two books weren't the most inspirational in the series, the first one definitely was. Katniss was confident in defying the systematic class-ism in her country, and she did.
4. Discovering April by Sheena Hutchinson
April was definitely inspirational in learning how to find yourself again, with the one person who's known you the longest.
3. Books, Blogs & Reality by Ryan Ringbloom
This book was inspirational to me because it shows how being in your own world in your head, or even online with friends, is okay. You don't have to become something just because other people outside of you are; you can be yourself.
2. Anomaly by Tonya Kuper
Another inspirational book about a female main character who is 100% herself all the time.
1. Divergent by Veronica Roth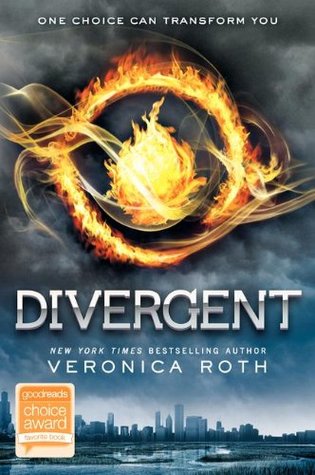 What are some of your inspirational book club recs? Leave comments below!
Follow me on:
Thanks for reading! :) ♥