Hey guys! This is a new feature I joined from
Goodreads' Top 5 Wednesdays
, a weekly book group about our top five favorite things in the middle of the week.
August 9th: Second Book is Best
--We've talked about series that went downhill, and series that are worth it, but which series were best in the middle?
5. Insurgent by Veronica Roth
Despite the exhausting mess that is Allegiant, Insurgent, the second book in the Divergent series. Insurgent, from what I remember, was actually pretty decent.
4. Eclipse by Stephenie Meyer
Another book in a series that didn't turn me off halfway. Eclipse the book was really good, you had Edward's drama with trying to get Bella to marry him, Bella feeling conflicted over Jacob, Leah's cranky ass, we get introduced to Seth, my precious baby!! Victoria's still there...because she secretly wants to marry Bella herself (jk but you know there's fanfics about it lol). But then there's the cute proposal, Riley cosigning with Victoria, and so much else. It's not my fave movie though - the movie was pretty terrible.
3. Catching Fire by Suzanne Collins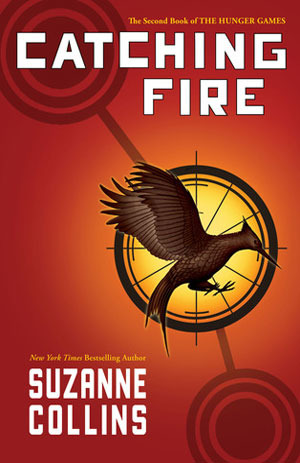 I haven't read Catching Fire in a long time, but I do remember feeling like if the series ended with this one instead of going further into Mockingjay, I'd be okay with it. It was that good of a read!

So those are my top 5 favorite middle books in series. I'd love to know your choices in the comments below!